"Practise, practise, practise! " As sensei Gilbert would say.
Caricaturization is more than just an exaggeration of features – I believe it is an art form. It is something I never took seriously before, but now I can see its potential, after seeing how technology has taken it into another level.
For me, one of the hardest people to "caricaturize" is the Senator Jinggoy Estrada.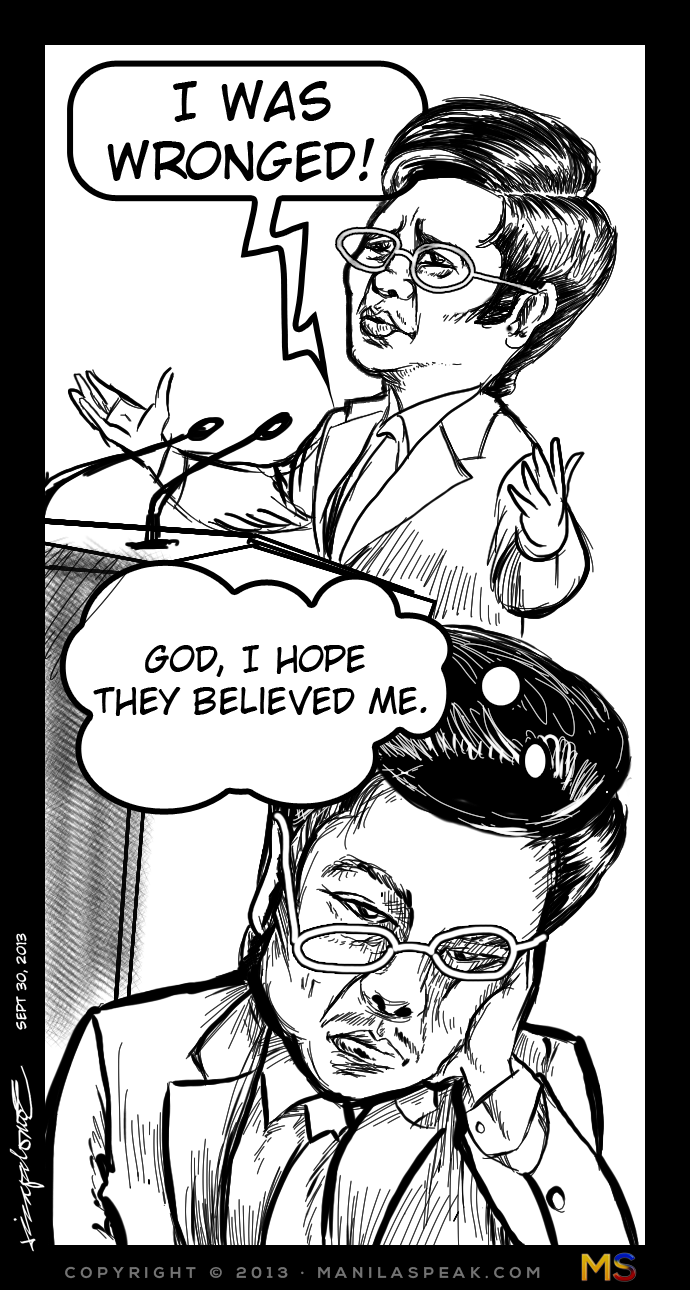 I found it difficult to find a facial feature that I could actually exaggerate.
So far, the best likeness comes out when it is colored. But I haven't had any luck with just black and white.
Or even as a cartoon. Sighs.